Today's Wieland Eucaro GmbH was founded as Eucaro Buntmetall GmbH on 1 January 1993.
Mainly Eucaro has produced tubes and fittings made of CuNi10Fe1, 6Mn (EUCARO10) for shipbuilding and offshore applications, and their high quality products and flexible correspondences attracts lots of customer such as world ship owners and energy related enterprises and so on. By acquiring their full confidence, presently we produce and stock an average of 500tons of seawater-resistant supply and condenser pipes, plus approx.250 tons of bars, sheets, inner flanges, elbows, T-saddles, reducers and unions.
Based on the idea that supplying high quality products lead our customers to realize that higher productivity is possible, Eucaro was one of the first European manufacturers of semi-finished products to introduce a certified quality management system of EN ISO 9001 in 1993.
Since then, they have been approved by DNV-GL, Tuv Nord, Lloyds, ABS, BV and other international authorities. In addition, Continuous investment in the most up-to-date production equipment ensures consistently high quality.
Our materials are largely recyclable. The material that we use is subject to strict controls. All our materials has been produced in Germany.
We can therefore achieve a high standard of quality products and enables us to maintain traceability and responsibility of our products and raw materials while it also helps to retain our sustainable social systems. The specifications for environmental protection are just as demanding.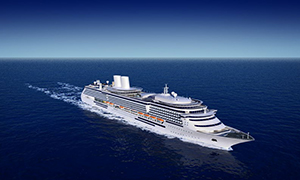 2018, we became an agent and exclusive distributer of Eucaro. We have a common recognition for large parts, based on the idea of our quality first stance and customer oriented service. We have a commitment to our customers we promise that the quality of next year's products will be the same as this years. By our cooperation, we are able to supply copper nickel products such as large diameter pipes and fittings which has been difficult to manufacture domestically. Please try our cutting-edge copper alloys for your products from Wieland group.
EUCARO® 10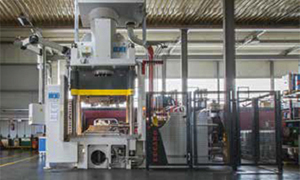 CuNi 90/10 – DIN1785 CuNi10Fe1,6Mn
Copper-nickel alloys are known among the most corrosion-resistant copper materials.
EUCARO10 is copper nickel alloy which Eucaro have studied and developed to exploit the advantages of its specialties by EUCARO. While keeping the standard of chemical composition DIN 1785 CuNi10Fe1, 6Mn, and EUCARO decreased impurities to the maximum through their manufacturing process and other technology that enables the material to be better processed and long-term durability.
In addition, normally the ratio of Iron is slightly different between JIS and DIN standards. However the maximum Iron ratio of our material is precisely kept at 1.8%.This number doesn't exceed 1.8% which is defined as JIS maximum content."Eucaro10" completely matches the chemical compositions of JIS standards.
Please refer to the chemical composition of JIS standards below.
※EUCARO® 10 is a registered trademark of EUCARO BUNTMETALL GmbH
Characteristics
-excellent corrosion resistance, especially against seawater
-good welding and soldering properties
-good cold-workability
-good thermal stability (up to approx.300° C)
-resistant to stress corrosion
-no biofouling
International standard benchmarks
| Designation | DIN | JIS | EN | BS | EEMUA | ASTM | NF |
| --- | --- | --- | --- | --- | --- | --- | --- |
| EUCARO ® 10 | CuNi10Fe1,6Mn(CW 352 H) | C7060 | CW 352 H | CN 102 | UNS 7060x | C 70600 | CuNi10Fe1,6Mn(CW 352 H) |
Detail contains change depends on each qualificataions.
EUCARO® 10 chemical composition
unit %
Chemical composition
component
Cu
Ni
Fe
Mn
C
Pb
S
Zn
P
Zr
Other
Density kg/ dm³
EUCARO ® 10
min
Remaining
10
1,5
0,5
-
-
-
-
-
-
-
8,9
max
Remaining
11
1,8
1
0,05
0,01
0,005
0,05
0,02
0,01
0,2
8,9
EUCARO® 10 greatly improves weldability by reducing impurities.
JIS H3300 C7060 Cupro nickel for condenser pipes chemical composition.
unit %
JIS H3300-C7060T
component
Cu
Pb
Fe
Sn
Zn
Al
As
Mn
Ni
P
Si
Co
Cu+Fe+Mn+Ni
Others
C7060
-
0.05 or less
1.0~1.8
-
0.5 or less
-
-
0.2~1.0
9.0~11.0
-
-
-
99.5 and above
-
Quote from JIS standard table2-pipe chemical composition.
EUCARO® 10 Product Line
Pipes
Flanges
Elnows/Tee
Others

RC
saddle
connecter
unions
welding rod
strainer
coating
materials

round bar
hexagon bar
sheet
plate(CuNi10Fe1Mn)

Please contact if you need any details.
Applications

Cupro nickel (white copper) is suitable for use in seawater and low-temperature environments, so it is introduced in the following applications and equipment.
| Vessels | Plants | Others |
| --- | --- | --- |
| Cruise ship | Seawater Desalination Plant | For ship / ship repair |
| LNG ship / LPG ship | Heat exchanger | Seawater Introduction Part |
| Container ship / tanker | Fire extinguishing system | Various ship articles |
| FPSO ship | For oil mining etc. | Sanitary equipment |
| Cruiser | Others | Tube for fire extinguishing gas for inert gas |
| Warship | | The automobile industry |